I have been friends with Brodie for a long time, and we both supported each other through various life issues etc. When I first met Bel I was so incredibly happy to see my friend smiling and I thought then she was absolutely perfect for Brodie. I was so honoured to be asked to marry them, and so I was looking forward to this wedding very much.
The day started with wind and rain, but we decided to take the chance and go with their preferred location, and wow, so glad we did. The skies shone, not a whisper of wind and it was perfect.
Brodie and Bel are just so laid back and chilled, and the love between them, and all of us, was clear. The loveliest thing was at the end Brodie gave me the biggest hug and thanked me for making it happen. Making it happen was an absolute pleasure for me and reminded me why I love what I do!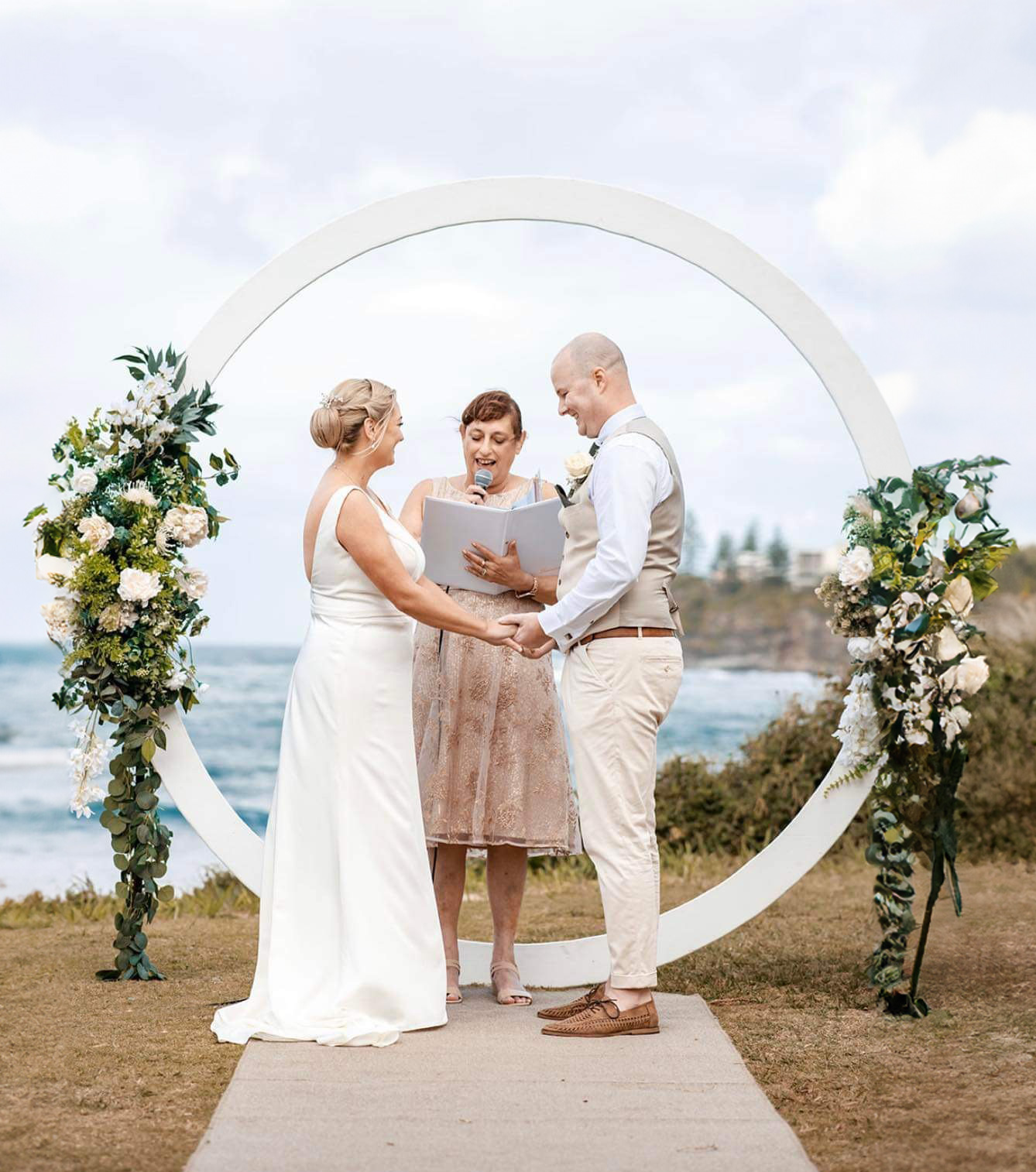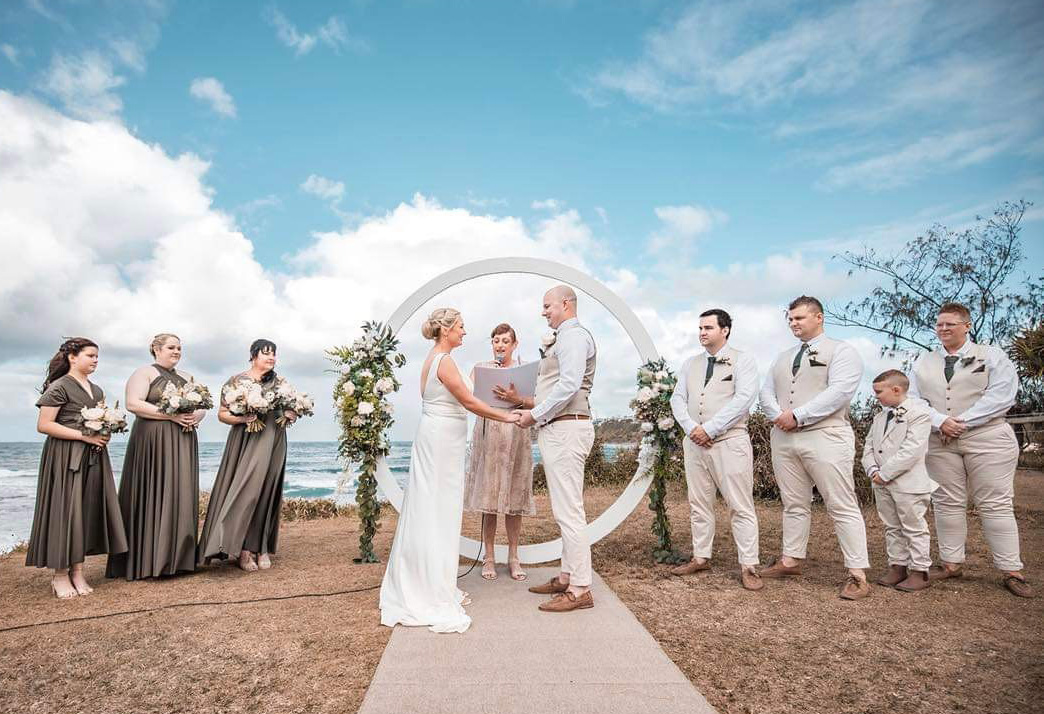 We can not thank Mandi enough for her services in being our celebrant for our wedding.

She was professional, kind and genuine, she made our day run so smoothly and totally flawless and we would highly recommend her services to anyone.

Thank you so much Mandi!
– Brodie & Bell