Your wedding is your special day, and as everyone is different and may have different ideas, I can make your ceremony whatever you want it to be. Small and simple, to a full ceremony with all the extras!
No matter if this is your 1st wedding or your 7th, you want to get it right. Download my FREE e-book here Tips for a successful wedding_ebook_2020
Your ceremony should be about you! You can personalise it with poems and readings or involve your friends or family with touches such as sand or candle ceremonies or just exchange your vows. It is your choice. Whatever you want, I can help you with sample ceremonies and a wide choice of poems and readings and ideas. It is vital that your ceremony is as you desire, and reflects your personalities and beliefs.
In order to give the level of service I believe you deserve, I guarantee I will only book one ceremony a day. Weddings can be booked a long time in advance, and some months are particularly busy. If you feel that I would be the celebrant you would like to perform your ceremony, please call or email me as early as possible to ensure my availability on your chosen day. A $150 non refundable booking fee will confirm your date.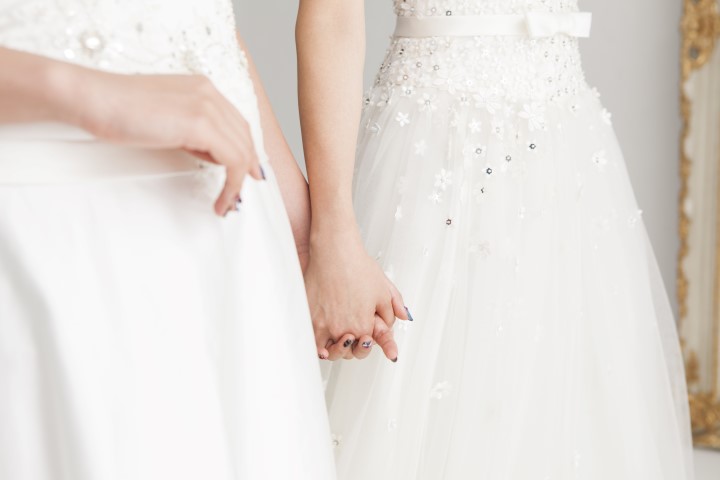 Conditions
You must be over the age of 18 years to marry, and you must not be currently married to any other person. Before your wedding I will need to see your birth certificates, either originals or extracts. If you don't have one I can show you how to apply for one. A current passport is also acceptable, plus we need to sight some photo ID such as a drivers licence. If you have been married before, I will need to see evidence as to how your last marriage ended, either Decree Absolute or Death Certificate.
A Notice of Intention to Marry needs to be filled out and lodged with your celebrant one month before the date of your wedding. This is a legal requirement, however there are some circumstances in which the Office of Births Deaths and Marriages may grant a shortening of the time.
At your wedding you will need to have 2 witnesses over the age of 18 years. In certain circumstances I can provide these witnesses if required.
I will lodge the relevant forms after your wedding.
Same sex ceremonies very happily performed