Baby Namings
Welcoming your new addition is a very special occasion. A chance for you to introduce them to their extended family and friends, and formalise any involvement by special people who will play a large part in your childs life.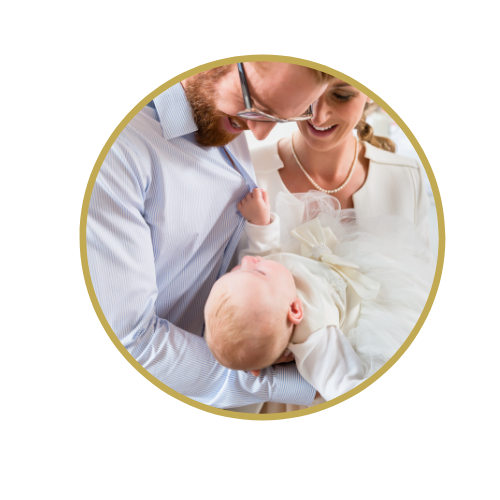 Naming Ceremony Format
Introduction and welcome by Celebrant to family and guests of the parents
Acknowledgements of those who are special in your child's life, such as grandparents, godparents, guests who may have travelled long distances, and those who are absent.
Siblings can be recognised for the part the will play in the baby's life if applicable
Main ceremony –
Can cover a range of issues such as the importance children play in society and our responsibilities in caring for and setting examples for our children. This can also include a parent's promise to their child
Godparents/Guardians –
You may wish to appoint others to play a role in your child's life. This needs to be discussed with them prior to the ceremony to establish clear understanding of the role and your expectations, and should include any promises that they may wish to make.
Special rituals – if required
The naming. The chosen names are given to the child. If appropriate an explanation of the chosen names are given
Poems and readings – can be read by anyone who wishes to be involved.
Conclusion and Naming Certificate signing and presentation.